Konshens And Wife Latoya Wright Breakup After Three Years Of Marriage
---
Dancehall artiste Konshens and his wife Latoya Wright have seemingly split up after three years of marriage.
Their on-again, off-again marriage seems to be off-again, according to Wright who made the declaration on Friday during an Instagram Q&A session with her followers.
The Miami-based businesswoman assured her followers that she'd be keeping it "real" during the session, which led one fan to immediately drill her on her current relationship status.
"Since you keeping it real, are you single?" the question read.
Wright responded: "Yes. 8 months and counting! Funny how y'all went to your fingers."
Konshens and Wright got married on November 19, 2017, in Florida at the Fort Lauderdale Marriot Harbour Beach Resort and Spa.  The singer shared photos of their 5-year-old son, Liam, in June alongside his daughter, Sajhi, from a previous relationship.
It seemed everyone tuned-out of the couple's rollercoaster marriage sometime late last year when she clapped back at fans with condescending remarks after Konshens led them to believe the two had split last year.
In a lengthy IG post in December, he said at the time, "Put up with Countless f**kery and handle it all with class and maintain respect and protect me image."
"Love mi daughter like she is yours and grow her into a Lady. Transform my mindset financially and show me seh the way I was handling money all those years was totally wrong. Match me perfectly spiritually and physically. Partner with me in business and life, and me still find so many way fi mek this f#@% up."
Completely blaming himself for the split, another statement he made read: "Thank you very much @latts best years of my life. Sorry me f#ck it up".
A few days later, Wright popped up on social media, thanking the "hundreds" of concerned fans for their DMs but then scoldingly asked, "Who told y'all I'm leaving my husband."
They were later seen enjoying life together on a yacht in January.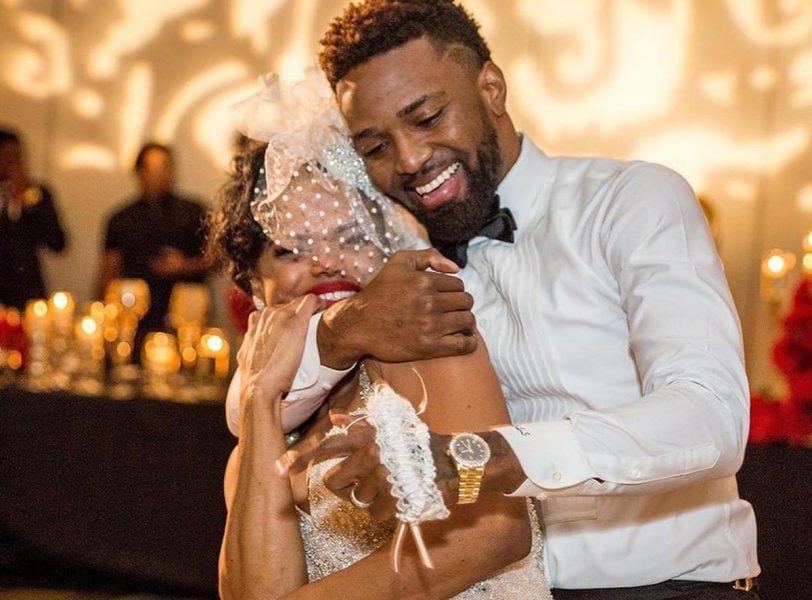 Now according to the deejay's wife, an 8-month hiatus means the two split in March, just 3 months after she said she wasn't leaving her man.
It's no wonder the fans are not one bit interested, "Yea just leff dat alone. Next month u see 2 a dem gang up and cuss out unu claat a request 'privacy' 
‍
," read one fumed response to the recent news.
Another followed up, "Mi naa look pan Latoya next thing she shame me bout "who told y'all I'm leaving my husband" 


".
More comments flooded in, "They seeking more attention I see 
 it stale now and nobody gives a dry shit about it," and "Aunty rassclattttt n uncle bombo ….love attention too much man next."
Wright was also asked about her current dating life, to which she told enquirers to subscribe to her newly-launched YouTube account to find out. Going on to say that she had always been a private person but was encouraged to start the channel.
"Thank you for deciding to come on this journey with me, it's definitely going to be challenging, but what's life without challenges? We're here to smash through those challenges and get better at what we do," she said.
Source: dancehallmag.com
---