Usain Bolt Exposed After Sliding In A Married Woman's DM
---
Usain Bolt found himself at the center of another cheating scandal.
Usain Bolt is currently living his best life playing football in Australia and sliding in smoking hot women's DM. This week, the Jamaican sprint legend got exposed sliding into the DM of a married woman. It turns out that he didn't know that she would expose him, but she did. The female who is a makeup artist and blogger posted a screenshot of the side eye emoji that Bolt send in her direct message.
Instead of accepting the message from one of the most famous athletes in history, she chooses to stay loyal to her husband and exposed him. Of course, Usain Bolt girlfriend Kasi Bennett seems unbothered and his fans were swift in condemning the makeup artist for her actions.
"She could've just ignored it if she is not interested in him responding to him, she is just looking fame and followers," one of Bolt's fans wrote while another added, "Side eye emoji means nothing he could just be complimenting her like just enjoy your five minutes of fame and keep it moving."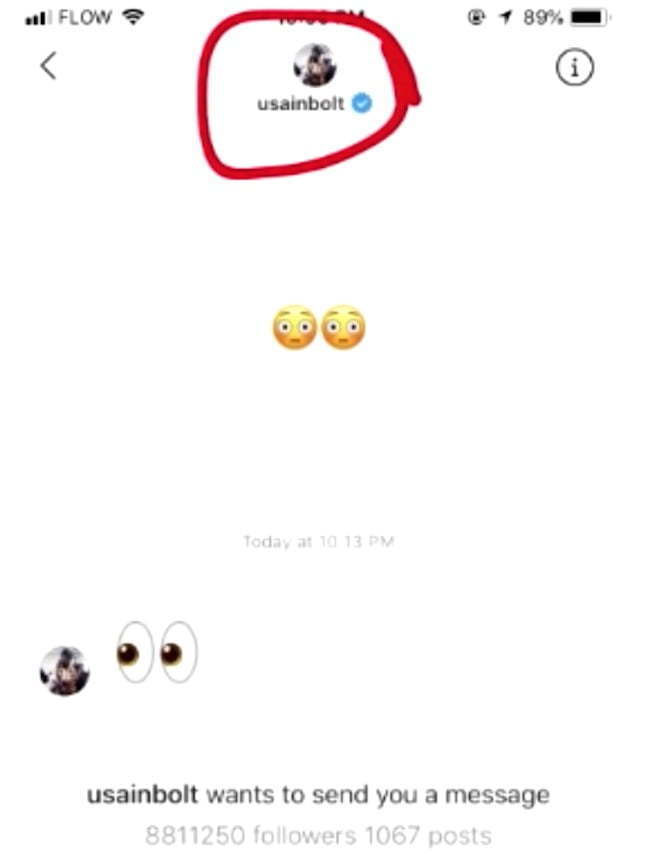 Usain Bolt has remained silent about the screenshot that went viral on social media this week. Although he has been getting a lot of support from most of his fans, some are not too happy about his actions. "The lady is married weh eye a go, am so disappointed in Bolt but not surprise. I don't know how Kasi deal with that sh*t," one fan commented.
Source: Urbanislandz.com
---